By Syna M. '22
"Oceans are rising and so are we"
"Climate change affects everything"
"The one thing we need more than hope is action"
"You'll die of old age, I'll die of climate change"
On two Fridays in September, the 20th and the 27th, millions of people all the way from San Francisco to China protested on streets around the globe. Their chants, speeches, and homemade signs all delivered the same passionate message to the world's leaders: do more to fight climate change, and do it now! 
On these days, students from 150 countries around the world left their classrooms to demand that governments act with more urgency to decrease the use of fossil fuels and stop carbon dioxide emissions. These students, who chose to miss a full day's worth of classes, aimed their protests directly at adults who have been ignoring the destructive forces of climate change. These inspired teenagers created a list of demands, which focused on ending the use of polluting fuels by the year 2030. They marched and raised their voices, all in the hopes of more education on global warming for the next generations, and for future government actions to be guided by scientific research.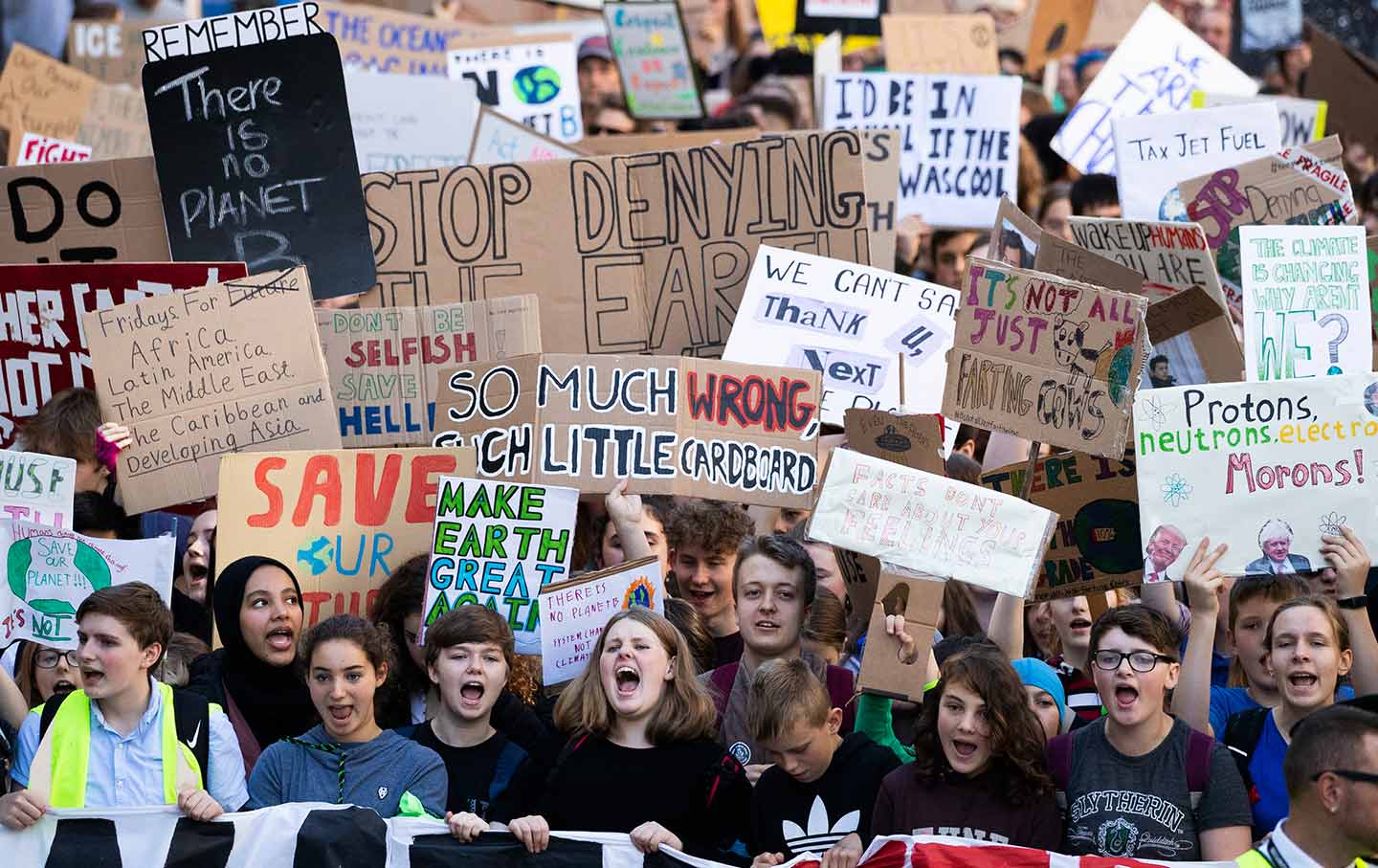 Despite a monumental turnout, it's still unclear whether the demonstrations were successful, or if they were really able to compel leaders to make the choices necessary to halt the rapid warming of the world. But they were able to instill hope in all those watching; hope for the climate, for the world, and for whatever will come next. 
These two Fridays might have just been regular days to the many global citizens who didn't partake in these protests, but for all those who chose to march in the campaign, it was so much more than that. These strikes marked a turning point in time and the launching of a new era of climate movement. 
It's important to recognize that climate change is no longer some foreign issue that is years away. It's here. It's happening now. And just as the thousands of protestors realized, this is our future that is at stake.